Be Moved ~ Dance in the Ocean of the Heart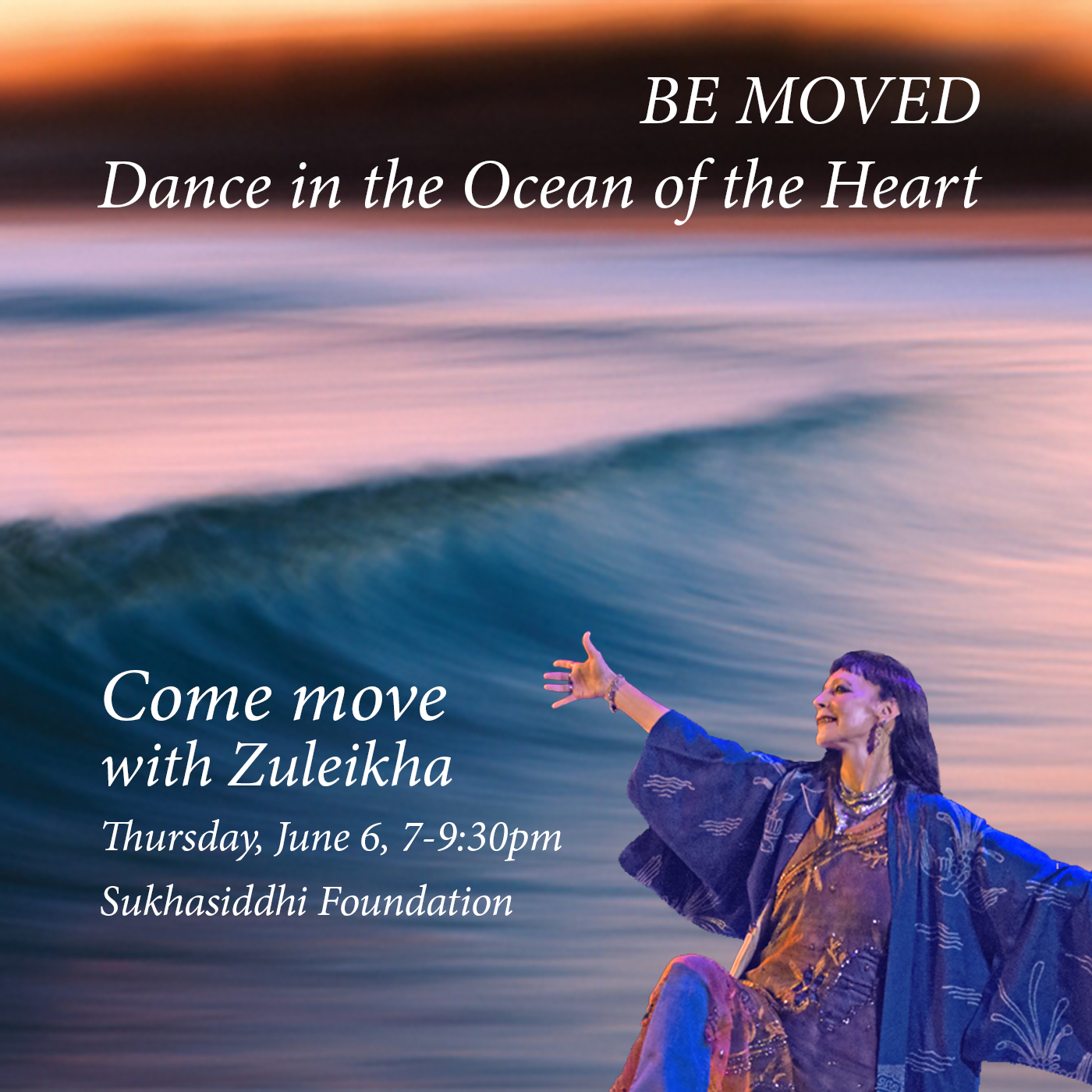 Thursday, June 6, 2019 7:00 – 9:30 pm
Sukhasiddhi Foundation, Fairfax, CA
Sliding Scale $25-$45
Free movement in this dance of life is an opportunity to explore the "call of the heart." We often say, "I have a feeling in my bones," the sensing of Spirit through this body, our instrument, we live in. The world seems so fast now, many of us live in a state of worry much of the time—so many decisions. We put our expression on hold.
BE MOVED ~ Allow creativity to speak through the instrument of motion. Let the Love we long for guide our exploration. Allow for Joy.
Find your own play of rhythm and melody. World music, devotion, emotion, soul expression.
This is the invitation to Dance in the Ocean of the Heart, guided by Zuleikha. Join us in this very special event.
No experience is necessary. If you are a person who wants to move freely, this is an opportunity to dive into the mystery and explore.
info@sukhasiddhi.org
Phone 415-462-0127